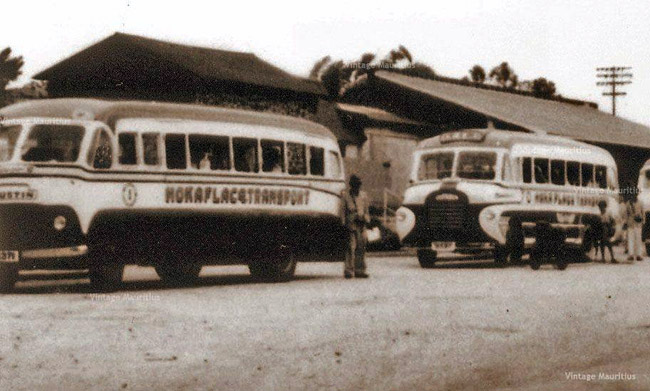 Quartier Militaire, even since the Mauritius Government Railways was still operational until 1964, can be said to be the 'center' gateway to the east of the island as all roads from the midlands to the east has to go through this village. And even geographically, it is situated nearly in the middle of the island latitude-wise. At the time, buses were among the most used mean of transport throughout the island and has known quite some development in their physical aspect, ranging from small 'tip-top' buses to double-deckers and until recently… low-floor buses. Moka Flacq Buses were the main routes of the Bus Stand towards the East.
Some geographical information:
Quartier Militaire is a town in the centre of Mauritius, found in the Moka District and the capital of the Garden District. It houses the region's District Council. Its population exceeds 32,650 (2011 census). Its quarters and suburbs include Bonne Veine, Esperance, Valetta, Providence, Route 16, Royal Plaza, Hilton Street and Vuillemin.
Quartier Militaire is known for its cold temperature in Mauritius. The coolest temperature ever recorded in Quartier-Militaire was 5 degrees Celsius and also the cloudiest. To the east lies Camp De Masques, where the climate is hotter and also Medine, which has a much milder climate. Going to the south lies Phoenix which is the closest town to Quartier Militaire. To the west lies the developing area of Saint Pierre.
Areas neighbouring the town are Curepipe, Hermitage, Belle Rive, Alma, Saint Pierre, Verdun, Highlands, Mont Ida and Melrose.
Image shared by: Jacques Philippe Mil
Click here to locate the Station on Google Maps
Click here to read our related facebook post with all interactive comments