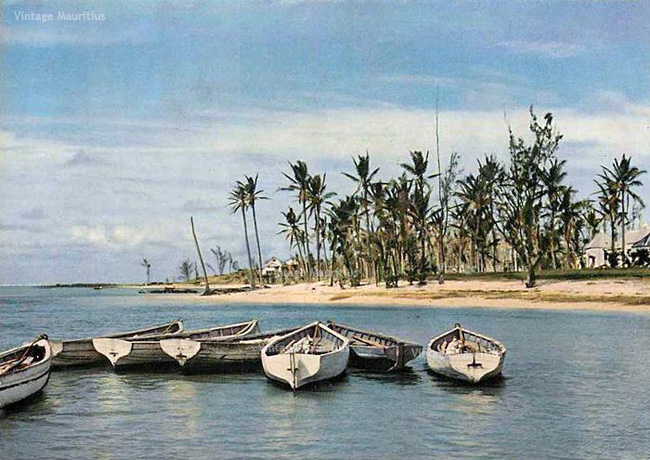 A post-cyclonic scenery of the northern village of Cap Malheureux where small boats have been gathered a little ashore and the coconut trees along the beach have been almost robbed of their "branches" and leaves, but still beautiful though dramatic.
Some geographical information:
Cap Malheureux is a village in Mauritius located in Rivière du Rempart District. The village is administered by the Cap Malheureux Village Council under the aegis of the Rivière du Rempart District Council. According to the census made by Statistics Mauritius in 2011, the population was at 5,070.
The name "Cap Malheureux" comes from French meaning "Cape of Bad Luck". It was given by the French who occupied the island then, from 1710 to 1810. The island was often the bone of contention of many great explorers of the time, namely the British. In 1810, the British decided to attack the French to try and take possession of the island. Contrary to French expectations, they did not attack from the island's harbour in Mahebourg but took the French by surprise by deciding to attack from the North of the island, where the French were weakest in position. As a result, the French were defeated and the name "Cap Malheureux" was named after their defeat by the English who invaded and took over the island from that place.