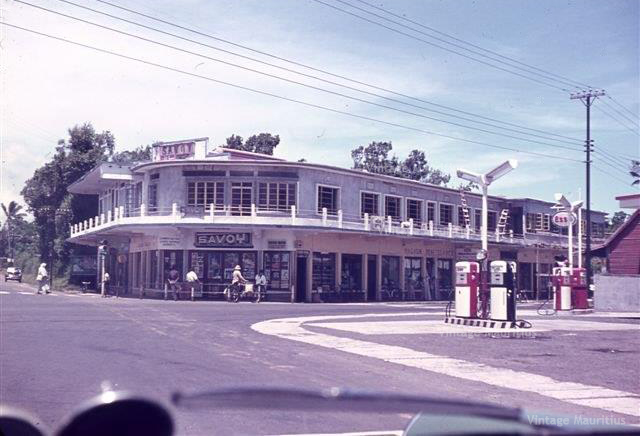 Who doesn't know the Savoy Cinema in Vacoas? That probably can even be referred to as a landmark… as long as at least the building still stands. At that time the cinema was still a famous cinema and could be said to be the main entertainment of the town. And the old Esso filling station now disappeared and replaced by a commercial complex… Vacoas was looking so clean at that time. The Mandarin Restaurant on the first floor of this same building was also once a very famous restaurant, until the owner died and was left abandoned. Until recently business reopened and it is said that the family business is being carried on.
Click here to locate the place on Google Maps
Click here to read what others are saying on this image.
Image courtesy of: Nad Wills