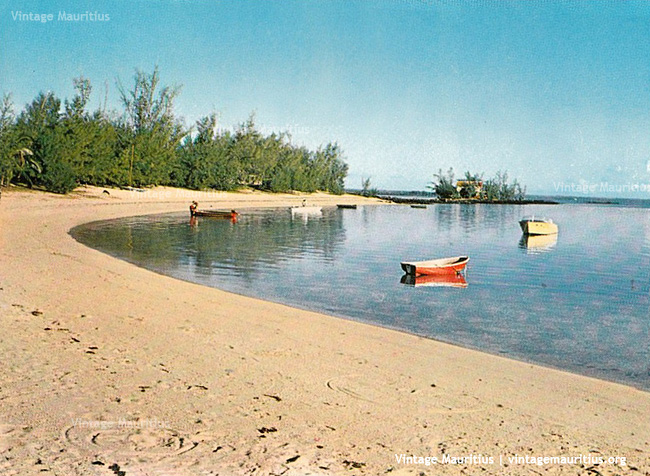 Found on the north-east of Mauritius, Roches Noires public beach is not a so-quiet place with the waves crashing in most of the time. It is one of the many beaches where the reef is very near the shore and even on a quiet day you will definitely see some waves shaking up.
If we derive from its name, it can certainly be concluded that the place got its name because of the many black rocks which can be seen around. This typical scene back in the 1970s can still look the same today with the right elements and even though there has been quite a few constructions one each sides of the main beach area in terms of private bungalows and residences, it has certainly retained its 'character'.
Click here to locate the place on Google Maps
Click here to read what others are saying about this beach on the facebook post.