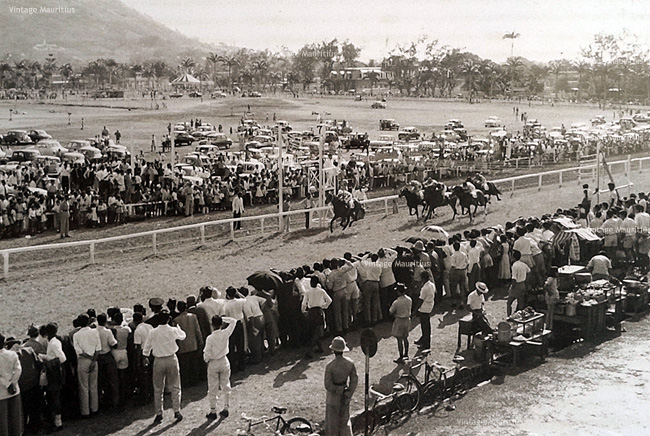 Horse Racing in Mauritius dates back since the early British Colony and every Saturday the Champ de Mars welcomes all these fellow turfists during the Horse Racing Season. An activity that is certainly entertaining to the general public and profitable to those lucky betters! The average Mauritian will certainly agree that Horse Racing as the Champ de Mars is a recreative activity either in a family gathering or at individual level.
Back in 1958, on the 6th September, the winning horse 'Band Master' can be seen crossing the finish line in a victory for the Princess Anne Plate. Good thing to also notice that, back in 1958, the police officers were dressed colonial style with their british hats as seen in the image. 'Hawoldar' as some called them, meaning, policeman in hindi, were to ensure a smooth activity at the races.
If we observe carefully, we can also admire all those vintage cars of the 50s, as well as those most used mean of transport, the bicycles!
Image shared by: Anne Brousse de Gersigny
Click to read more about this image on our facebook page