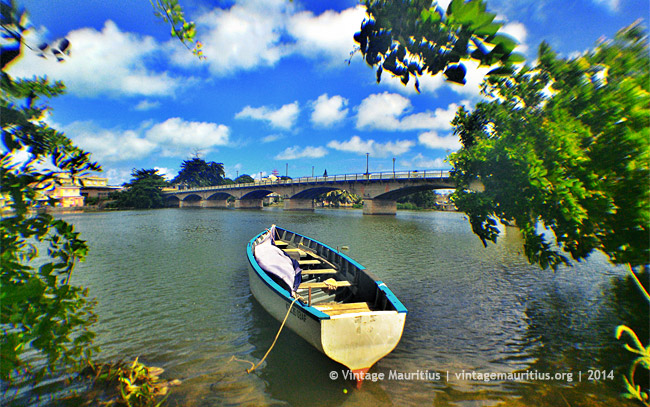 The Mahebourg Cavendish Bridge began construction in 1908 to be completed and inaugurated in 1911. The Bridge bears the name of Cavendish because of the governor Cavendish Bhoyle who was presiding during that time. So, before that there wasn't any bridge? Yes there was! This bridge has for main purpose to link the Mahebourg Village to 'Ville Noire', as it is called on the other side. It bridges the gap over the 'La Chaux' River (Riviere La Chaux) and also reduces the constraints to reach the East. This was among the first bridges to be using a concrete construction instead of being fully stoned as was the case for bridges before that time.
The Higginson Bridge
Before the construction of the Cavendish Bridge, and before the arrival of governor Bhoyle, this gap to cross the 'La Chaux' river was being complemented by the 'Higginson Bridge', named after the governor Higginson during his governance. The Higginson Bridge was rather of its time and was completely out of wood. It was as well a magnificent bridge but as we know, wood ages differently compared to concrete.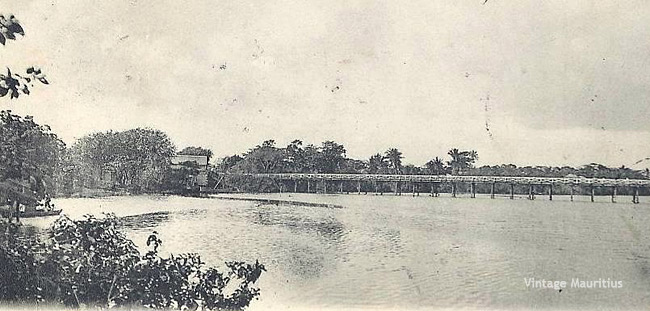 Construction of the Cavendish Bridge
As mentioned above, the Cavendish Bridge began construction round 1908 and to allow continuation of the traffic, the old bridge was still being used while construction took place. The new bridge was being constructed just aside the old one. It does sure look like a major development compared to the old one. The construction phase in the gallery below.

The Cavendish Bridge Nowadays
The bridge celebrated its 100 years in 2011 and this occasion wasn't forgotten by the SOS Patrimoine association (a well esteemed association for what they are doing for the preservation of the heritage). The view when crossing this bridge is really beautiful and for sure, it certainly is an icon for Mahebourg.

Click here to locate the bridge on Google Map